Rent an RV in the USA , Hire a Motorhome or Campervan in America, Coach Rentals in all states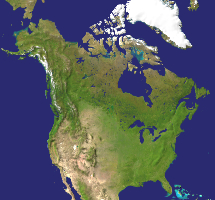 ---
Where to go in the USA
The United States of America is a very big country with numberous great places to visit. Weather you are planning to visit the Western States with the Grand Canyon, Las Vegas, Yosemite Park or Florida with great attractions as Disney World, Miami, NASA Space centre or the Everglades, The Eastern States as Boston or New York or even Hawaii, travelling by motorhome is the best way to see America. There are plenty rv-parks and campgrounds suitable for motorhomes and you have got the freedom to go where you want and as long as you like.

Road conditions / restrictions
Most rental companies don't permit travel by motorhome into Mexico. In our rental directory we have a few which do allow you to take an RV to Mexico. First you have to ask permission from the motorhome rental company. Motorhomes entering Mexico must have Mexico Auto Liability service. It's forbidden to drive an rv into New York/Manhattan. Off road driving on private, gravel, dirt, or logging roads and other non-public roads and beaches are not allowed. During the summer traveling with a rented RV into Death Valley is not permitted because of the heath . Restrictions may apply to other desert areas during hot periods. Enquire in avance for any restricted areas and roads for your intended itinerary.


Where to camp
Public campgrounds
Public campgrounds are managed by federal, state, and local agencies. Counties and townships also manage campgrounds. Most public campgrounds are geared toward tent camping, although many offer a limited number of hookups for recreational vehicles.

National Park campgrounds

The National Park Service, Bureau of Land Management. National Forest Service, National Wildlife Refuge system, and individual state park systems all offer many camping opportunities. National Park campgrounds are invariably clean and efficiently run. Most provide amenities such as bathrooms with electrical lighting.
Sites are well patrolled and campers must observe strict quiet hours.

Private campgrounds

Privately operated campgrounds offer an alternative to those run by public agencies. Many are no more than glorified rest stops oft the highways, catering to overnight travelers. Others are strictly RV parks. KOA or Kampgrounds of America offers thousands of upscale recreational campgrounds across the USA.

Free camping or boondocking

Free campgrounds have other benefits besides saving you money. They are usually found in peaceful and scenic settings.Some are located by lakes or rivers and offer numerous recreational opportunities, such as boating, fishing, or water-skiing. You can legally camp anywhere on national forest land, except within a certain distance of water sources. It's also possible to overnight (boondock) with a motorhome at a truck stop or Wal-Mart.


Type of Motorhomes (RV's)
Truck Camper
Compact size makes the truck camper a convenient RV for local travel to and from the campsite. A unit loaded onto, or affixed to, the bed or chassis of a pickup, the truck camper is popular for back road journeys, accessing remote locales and family recreational camping.

Type A Motorhome
The Class "A" is the largest type of motor home, ranging in size from 30 to 36 feet. The overall appearance of a Class A is similar to a bus, however no special license or training is needed. The primary advantage to these motorhomes is space. There is plenty of room to move about inside. Most of them come equipped with television

Type B Motorhome
The Van Conversion is a Type B Motorhome, ranging in size from 18 to 24 feet. Regular and Deluxe Van Conversions are for people who don't want to drive a big motorhome or tow a trailer. It is easy to drive, easy to park and even easier to live in.

Type C Motorhome
The Class C motorhome is typically smaller than the Class A, ranging in size from 18 to 29 feet. The biggest advantage of Class C motorhomes is sleeping space. Class C motorhomes have cabover beds which provide extra sleeping quarters.

5th Wheel / Fifth Wheel Trailer
Fifth wheel trailers are two-level pickup truck RVs. One level follows your truck, the other level of the fifth wheel rests in the truck bed. It sleeps two to six people, depending on model and floorplan. Towing a Fifth Wheel is much easier and much more stable than towing another type of RV and the trailer can be easily unhooked from the truck.

Travel Trailers
Travel Trailers are designed to be towed by a car, van or pickup by means of a bumper or frame hitch, the travel trailer provides all the comforts of home and is perfectly adaptable for weekend getaways, family vacations, and full timing.


Driving license
With a normal driving licence you are allowed to drive every recreational vehicle. It doesn't matter if it's a small motorhome or a large buscamper. The U.S. has an agreement with most countries whereby the renter's full national driving license may be used for a period of up to one year in the U.S.A. International Driving Permits are generally not required in the U.S.A but it is recommended to carry one. If they are taken, they are only valid in conjunction with a full national driving license.

If you drive in the USA, remember that each of the 50 states has its own set of traffic laws and regulations. Fortunately, most of the laws are the same, but some states have slightly different rules. When you rent a motorhome, you should ask the agent if there are any special driving rules in that state. When driving in multiple states, check a tour book for any special driving rules in each state. The speed limit in most states is now 65 miles per hour (about 110 km/hr) except where signs indicate slower speeds.


Visa
Most Europeans can enter the USA under the Visa waiver programme.(see Visa Waiver information ) For other countries you will find information on UnitedStatesVisas.gov>


Health
Unlike many countries, the United States does not have a National Health Care System. Only in extreme cases are some emergencies and prescription drugs covered by public funds, but this does not apply to international visitors. As the majority of Americans depend on private insurance companies for emergency and health care fees, the United States Information Agency also requires that all visitors be insured for illness, emergencies and third party liability.


Emergency telephone numbers
In an emergency situation (you are being or have been a victim of a crime, accident, or fire,) dial 911 for the police or other emergency services.

Dialing out of the USA:
011 + country code + area code + local number


Best time to visit
May or June is generally ideal since air fares and motorhome rental rates are less expensive than in July and August, the hours of daylight are at their maximum, the weather is generally very acceptable, and all the recreational facilities are operative but not too crowded. September is also well worth considering. The further north you get, the later spring comes, and so the later the high passes over the Rockies open. Although airfares and rv rental rates are even less expensive earlier and later in the year, at these times winter conditions will prevail in the mountains and the north. The further south you get, the earlier it starts to become unacceptably hot. In Florida and Texas mid-summer is far too hot for most people's tastes and spring or autumn would be better, or even perhaps winter for the southernmost destinations. Colleges and universities are normally in session from early September to mid-May while the US school holidays typically run from mid-June to Labour Day weekend in early September, meaning that the summer tourist season tends to run from Memorial Day(late May) to Labour Day (early September) with the peak period being mid June to the end of August.

Motorhome rental dealers in the USA offer flex rates which are based on a simple system of supply and demand. So when there are a large number of vehicles available for hire from a particular branch, then the rental rate is lower (and vice versa). Early booking might save you a lot of money.


Time zones in the U.S.

EST (Eastern Standard Time) = Central European Time - 6 hrs

CST (Central Standard Time) = CET - 7 hrs

MST (Mountain Standard Time) = CET - 8 hrs

PST (Pacific Standard Time) = CET - 9 hrs

Alaskan Time = CET - 10hrs

Hawaiian Time = CET - 11 hrs

For the current time look up the official U.S. time. This service is provided by the two time agencies of United States: the National Institute of Standards and Technology (NIST), and its military counterpart, the U. S. Naval Observatory (USNO) The time shown should generally be accurate within 1 second.
To convert time zones ask the Time Zone Converter.


Electricity
Like Canada, residential USA uses 115 volt electrical systems at 60 hertz. You will need a voltage transformer/ converter for your electrical appliances if they operate on a different voltage. There are different types of converters for different types of appliances. Small electronics, razors and non-heating appliances can operate with a 50-watt converter. Heating appliances such as hair dryers, irons, coffee makers and other high-power electrical appliances need a 1600-watt converter. You can also purchase combination converters for both types. Mains wall sockets and plugs for 115 volts are two parallel flat blades. If those sockets are different from the ones used in your country then you will need a socket converter.


Currency
The dollar currency (code USD) is the currency of the United States. It is normally abbreviated to the dollar sign $, or alternatively US$ to distinguish it from other dollar -denominated currencies. The US dollar is divided into 100 cents.