RV Rentals, Motorhome rent and Camper hire in China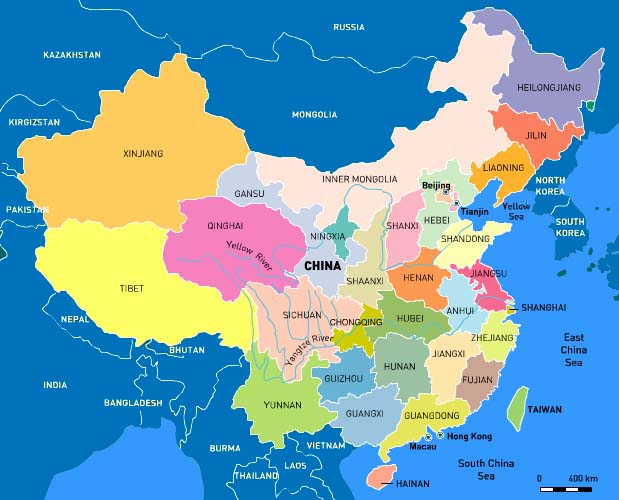 ---
Where to go in China
Beijing, Shanghai and Xian are the three major tourist cities.


Road conditions / restrictions
Many roads have tolls which vary according to the vehicle type, heavy, distance, road condition and administrative policy. The average toll it is CNY50-70 one vehicle for 100 kilos high-speed journey, CNY20-40 for one vehicle when entering into another county and only cash is acceptable.
Parking fees vary in China with big cities being much more expensive.
Where to camp
There are just a few campsites but many hotels allow overnight staying. For an overnight at a hotel parking, it's between CNY50-100 for the whole night. There is a chinese site wich has a list of campsites. With use of google translate you can find quite a lot.

Driving license
Non-Chinese citizens must have an official Chinese driver's license in order to rent and operate a motor vehicle in mainland China. At the airport in Beijing you can apply for a driving licence at the tMotor Vehicle Service Station/Traffic Police. You need: National driver's license International driver's license Chinese translation of foreign drivers license (click to download .pdf) Provisional driving permit application form (click to download .pdf) A hotel registration unless on day of entry Three passport pictures 35x25mm And there will be a health check When all paperwork is finished and after paying another RMB 10 you will get a temporary Chinese drivers license. It is valid for the duration of your visa.
Visa
Apart from being a citizen of Japan, Singapore and Brunei, you need to apply for a visa to China. A Chinese visa covers virtually the whole of China, although there are still some restricted areas that require an additional permit from the PSB. Permits are also required for travel to Tibet.


Emergency telephone numbers

Police (Calling) 110 Police (Text message) 12110 First-aid Ambulance 120 Fire 119 Traffic Accidents 122 SOS in Water 12395.

110, 120 and 119 are free calls. 110 may be used for all emergencies. It is the first number to call.

Best time to visit

The best time to visit China is in spring or autumn. Winters in China's north and northeast can be from November to April and are very cold. North of the Great Wall and into Inner Mongolia, temperatures can drop to -40°C. Summer is hot and dry, and falls roughly between May and August.